Sign in
Complete Title:
Siting and design of hotels and resorts : principles and case studies for biodiversity conservation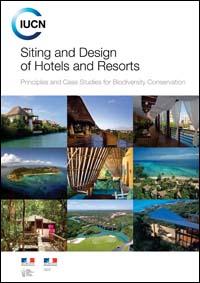 Abstract:
Integrating biodiversity considerations into siting and design decisions for hotel and resort developments is important not only for the continued viability and conservation of the ecosystems, but also for the long-term financial success of the hotels and resorts. To address the risks to biodiversity at the siting and design stages of hotel and resort developments, IUCN has developed five Biodiversity Principles for siting and design which focus on how biodiversity and associated social impacts can be better addressed in the planning and construction stages of the hotel life cycle. They are targeted at all relevant stakeholders, including planning authorities, tourism development agencies, developers, investors, hotel managers and management companies, project managers and consultants, architects and construction firms. Thirteen case studies have been developed to illustrate how these principles can be implemented.
Notes:
Includes bibliographical references. Also available in separate French and Spanish language versions.
Geographic keywords:
Broad subject:
Call number:
Record updated: 2021/04/30