The Red List of rhododendrons
Complete Title:
The Red List of rhododendrons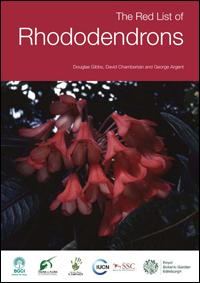 Abstract:
Rhododendrons are stunning horticultural plants widely cultivated in temperate regions. In the wild they are mainly associated with centres of diversity in the Himalayas and in South East Asia, where they form important components of montane ecosystems. In total over 1000 species are recognised and the genus is subject to ongoing taxonomic debate. This report presents a review of the conservation status of Rhododendron species in their natural habitats, undertaken by experts from around the world in partnership with the IUCN/SSC Global Tree Specialist Group and the Royal Botanic Garden Edinburgh.
Imprint:
Richmond, GB : Botanic Gardens Conservation International, 2011
Notes:
Includes bibliographic references
Broad subject:
Call number:
Record updated: 2022/05/24