Sign in
Complete Title:
Guidelines for mountain protected areas (Japanese version)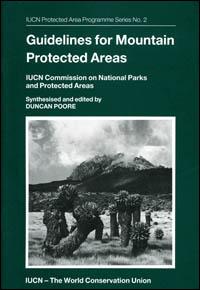 Abstract:
The special significance and characteristics of mountains often require that major portions of them be afforded extra care or protection. Many have received legislative recognition by designation as parks or reserves of various kinds, and there are some 430 mountain protected areas worldwide. The guidelines are intended for planners and managers of this estate. They are offered as a sharing experience by 40 scientists and managers in over 30 countries. They arise out of an international consultation on "Protected Areas in Mountain Environments" organized in 1991.
Monographic Series:
Notes:
Includes bibliographic references. Also available in separate English, Persian, Russian, and Spanish language versions. Japanese version produced in 1995.
Keywords:
Broad subject:
Call number:
Record created: 2013/09/13
Record updated: 2020/12/03