Sign in
Complete Title:
An ecosystem approach to management of seamounts in the Southern Indian Ocean : volume 2 : anthropogenic threats to seamount ecosystems and biodiversity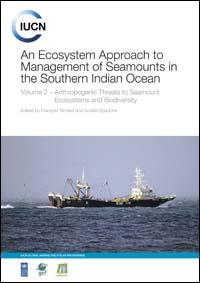 Abstract:
The individual and cumulative threats to and effects of the full range of human activities on marine ecosystems and biodiversity in general, and seamounts in particular, in areas beyond national jurisdiction (ABNJ) are still largely unknown. These threats and their effects must be taken into account in order to be able to develop a robust, holistic ecosystem-based management scheme. This paper compiles and examines existing and potential future threats to seamount ecosystems and biodiversity located in ABNJ of the Indian Ocean. It is also intended to serve as a template for anthropogenic threat analyses of other seamount ecosystems elsewhere.
Notes:
Includes bibliographic references. This publication is to be read in conjunction with three others: one on seamount biodiversity (Volume 1), one on a legal and instituional gap analysis (Volume 3), and a road map towards sustainable use and conservation of biodiversity (Volume 4).
Keywords:
Geographic keywords:
Broad subject:
Call number:
Record updated: 2021/04/30