Sign in
Complete Title:
Livestock keepers : guardians of biodiversity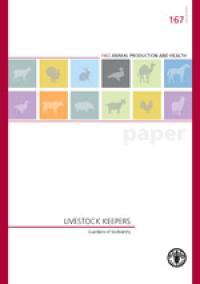 Abstract:
This publication provides a glimpse into the often intricate knowledge systems that pastoralists and smallholder farmers have developed for the management of their breeds in specific production systems. It also describes the multitude of threats and challenges these often marginalized communities have to cope with and suggests interventions that can sustain valuable human-animal-environment relationships and combine conservation of breeds and their ecosystems with poverty alleviation.
Monographic Series:
Notes:
Includes bibliographic references.
Keywords:
Call number:
Record updated: 2020/04/10