Helvetien im Treibhaus
Complete Title:
Helvetien im Treibhaus : Der weltweite Klimawandel und seine Auswirkungen auf die Schweiz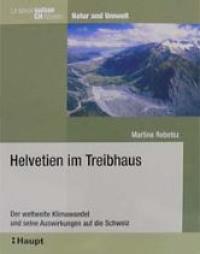 Abstract:
This book provides a wealth of factual material to prove that we are indeed experiencing worldwide climate change. The main focus of the book is on Switzerland. It demonstrates how climate change affects mountainous regions and glaciers, agriculture, forests, but also the tourism industry. Switzerland is getting warmer - and our everyday life is affected.
Monographic Series:
Imprint:
Bern : Haupt Verlag, 2006
Notes:
Includes bibliographic references
Geographic keywords:
Broad subject:
Call number:
Record updated: 2020/07/10