Sign in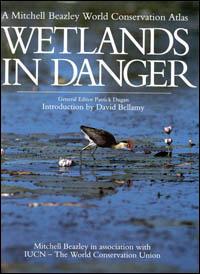 Organization(s):
Abstract:
Wetlands in Danger provides the reader with a unique overview of the state of the world's wetlands. The extensive atlas section, with maps showing their conservation status, is the result of a major mapping collaboration with WCMC and IUCN. Throughout the atlas, colourful feature spreads focus on wetland issues in each region. The book concludes with positive recommendations for the future of wetland, and their conservation.
Monographic Series:
Imprint:
London : Reed International Books (published in association with IUCN by Mitchell Beazley), 1993
Notes:
Includes bibliographic references. Separate Dutch language version available.
Keywords:
Broad subject:
Call number:
Record updated: 2020/04/10