Sign in
Complete Title:
Botanic gardens and the World Conservation Strategy : proceedings of an international conference, 26-30 November 1985 held at Las Palmas de Gran Canaria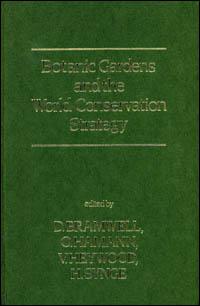 Conference:
Conference on Botanic Gardens and the World Conservation Strategy, Las Palmas, Gran Canaria, ES, 26-30 November 1985
Imprint:
London : Published for IUCN by Academic Press, 1987
Physical Description:
xxxix, 376p. : ill., maps
Notes:
Includes bibliographic references. Programme (1985) and Recommendations (1986) documents issued separately.
On inside pages: "Conference organised by the International Union for the Conservation of Nature and Natural Resources (IUCN), Gobierno de las Canarias, Cabildo Insular de Gran Canaria; sponsored by The World Wide Fund for Nature; under the patronage of The Food and Agriculture Organisation of the United Nations (FAO); in co-operation with The United Nations Educational, Scientific and Cultural Organization (Unesco); and with the support of the United Nations Environment Programme (UNEP)."
Broad subject:
Call number:
Record updated: 2021/06/18