Sign in
Complete Title:
African primates : status survey and conservation action plan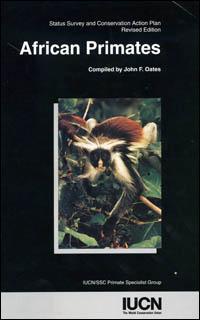 Abstract:
Effective habitat conservation is essential if wild populations of primates are to survive. This revised edition of the African Primate Action Plan (1986) provides a summary review of progress on projects originally recommended and gives recommendations for new projects in areas and on populations not previously included
Monographic Series:
ISBN:
978-2-8317-0304-6
2-8317-0304-2
DOI:
https://doi.org/10.2305/IUCN.CH.1996.SSC-AP.4.en
Notes:
At head of title page : Status survey and conservation action plan. Includes bibliographic references. Electronic version available by chapter in html format.
Geographic keywords:
Broad subject:
Call number:
Record updated: 2021/04/30