Communities and forest management in South Asia
Complete Title:
Communities and forest management in South Asia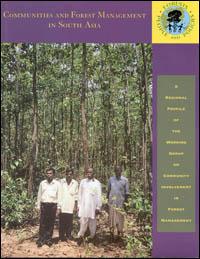 Abstract:
Second in the series, this Regional Profile focuses on five South Asian countries including Bangladesh, India, Nepal, Pakistan and Sri Lanka. This Profile seeks to explain why and how some of the earth's poorest people have been able to establish effective management systems over millions of hectares of nationalized forestlands, facilitating their rapid regeneration. While daunting challenges confront the forest-dependent communities of South Asia, in many parts of the region grassroots environmental movements are gaining momentum and political support. If present trends prevail, in coming decades much of the region's forestland will be transferred to the custodianship of rural people. South Asia's experience therefore carries important lessons for other regions of the world.
Imprint:
Santa Barbara, CA : Asian Forest Network; Gland : IUCN, 2000
ISBN:
978-2-8317-0554-5
2-8317-0554-1
Notes:
Includes bibliographic references
Keywords:
Geographic keywords:
Broad subject:
Call number:
Record updated: 2022/05/24