Sign in
Complete Title:
Accessing biodiversity and sharing the benefits : lessons from implementing the Convention on biological diversity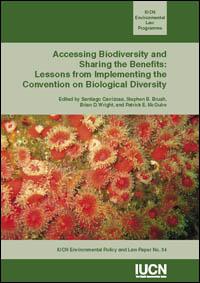 Abstract:
The book aims to address the lack of information on the experiences of others by providing a comparative analysis of national access and benefit-sharing laws and policies in the 41 Pacific Rim countries that signed the CBD. It provides key insights on the main characteristics of selected access and benefit-sharing (ABS) policies and laws, their development, and implementation process. It contains a detailed comparative analysis of existing laws and policies. It presents four case studies of countries with regulations in place and contrasts them with four case studies of countries that are struggling to develop their regulations. It ends by discussing options of an international regime on ABS and a summary analysis of the main lessons and recommendations from the study.
Monographic Series:
ISBN:
978-2-8317-0816-4
2-8317-0816-8
Notes:
Includes bibliographic references.
Broad subject:
Call number:
Record updated: 2021/04/30