Sign in
Complete Title:
Rule : reforming water governance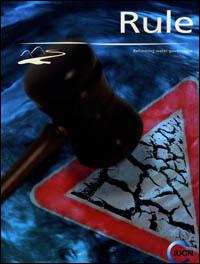 Organization(s):
Abstract:
This toolkit will introduce readers to the central role played by policy, law and institutions in designing and implementing good governance for water resources. It will guide users through approaches to reforming water governance, including useful mechanisms for incorporating environmental considerations into water laws and policies. It is intended for use by water professionals, working in water management, who do not have a law background.
Monographic Series:
DOI:
https://doi.org/10.2305./IUCN.CH.2009.WANI.6.en
Notes:
Includes bibliographic references. Also available in separate Spanish language version.
Broad subject:
Call number:
Record updated: 2021/04/30