Sign in
Complete Title:
Manual de capacitación en género y cambio climatico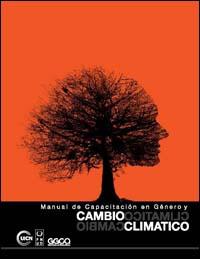 Organization(s):
Abstract:
En 2007, UICN, PNUD, PNUMA y WEDO reconocieron la necesidad de una estrategia coordinada entre las instituciones mundiales involucradas con los temas de género y cambio climático. El resultado fue la creación de la Alianza Global de Género y Clima (GGCA). El objetivo principal de la GGCA es velar por que las políticas sobre el cambio climático, la toma de decisiones, y las iniciativas en los planos mundial, regional y nacional incluyan las consideraciones de género. Para satisfacer la exigencia en cuanto al mejoramiento de las competencias en materia de género y cambio climático, la GGCA ha desarrollado este manual de capacitación para aumentar la capacidad de los responsables de las políticas y la toma de decisiones a efectos de que los esfuerzos en torno a la mitigación y adaptación al cambio climático tengan sensibilidad en cuanto a las cuestiones de género. Se basa en materiales existentes que han sido adaptados o ampliados, si bien también incluye estudios de caso recientemente compilados para ilustrar los conceptos en cada módulo. Presenta los principales avances conceptuales y metodológicos en las relaciones de género en el contexto del cambio climático. Los temas incluidos en este manual se refieren a los temas tratados en el Plan de Acción de Bali.
Imprint:
San José, Costa Rica : ABSOLUTO, 2009
Notes:
Includes bibliographic references and lists of online resources. Available in separate Arabic, English, and French language versions.
Broad subject:
Call number:
Record created: 2013/09/12
Record updated: 2021/06/24