Changement climatique et biodiversité dans l'outre-mer européen
Complete Title:
Changement climatique et biodiversité dans l'outre-mer européen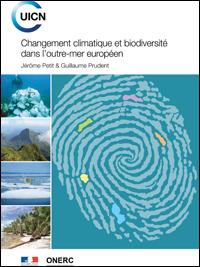 Abstract:
Ce document de référence, réalisé par l'UICN en partenariat avec l'ONERC, fait suite aux actes de la conférence "L'Union européenne et l'Outre-mer: Stratégies face au changement climatique et à la perte de Biodiversité" qui s'est tenue à La Réunion du 7 au 11 juillet 2008. Ce document offre pour la première fois une analyse comparative des 28 collectivités d'outre-mer de l'Union européenne. En première partie, une analyse thématique dévoile les enjeux transversaux des collectivités et leurs menaces communes. Ensuite, un profil contextuel de chaque collectivité, un aperçu de sa biodiversité remarquable et des pressions majeures qui pèsent sur ses ressources, et une présentation des menaces nouvelles entrainées par le changement climatique sont exposés dans une section spécifique pour chacune des 28 collectivités de l'outre-mer européen. Pour certaines d'entre-elles, des exemples de stratégies de réponse et de «bonnes pratiques» face aux effets du changement climatique sont rapportées.
Conference:
The European Union and its Overseas Entities: Strategies to Counter Climate Change and Biodiversity Loss, Reunion Island, FR, 7-11 July 2008
Notes:
Includes bibliographic references. Available in separate English and Spanish language versions.
Keywords:
Broad subject:
Call number:
Record updated: 2021/04/30