Sign in
Complete Title:
Economic assessment for ballast water management : a guideline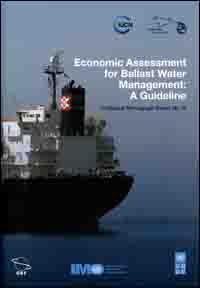 Abstract:
The aim of this guideline is to aid maritime administrators, or other lead agencies working with ballast water management, to assess and quantify (as appropriate and possible) the potential economic consequences of unintended marine species introductions. Such economic understanding is intended to support sound decision making in relation to invasive alien species (IAS) risk reduction, preparedness and response planning, and in particular as a source of information for the development of a National Ballast Water Management Strategy.
Monographic Series:
Imprint:
London : GEF-UNDP-IMO GloBallast Partnerships, 2010
Notes:
Includes bibliographic references. Also available in separate Arabic, French, and Russian language versions.
Broad subject:
Call number:
Record updated: 2021/06/29