Sign in
Complete Title:
The status and distribution of freshwater biodiversity in central Africa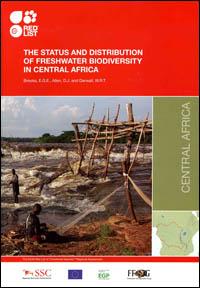 Abstract:
One of the main reasons cited for inadequate representation of biodiversity in the development processes is a lack of readily available information on inland water taxa. In response to this need for basic for information on species, the IUCN Species Programme conducted a regional assessment of the status and distribution of 2,261 taxa of freshwater fishes, molluscs, odonates, crabs and selected families of aquatic plants from throughout central Africa. This study is based on the collation and analysis of existing information, and the knowledge of regional experts.
Monographic Series:
Notes:
Includes bibliographic references. Executive summary available in English and French.
Keywords:
Geographic keywords:
Scientific name:
Broad subject:
Call number:
Record updated: 2021/04/30