Sign in
Complete Title:
Solutions naturelles : les aires protégées aident les gens à faire face aux changements climatiques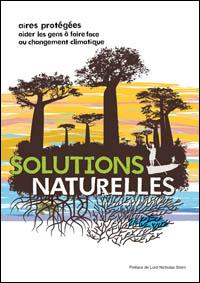 Abstract:
Le présent rapport expose clairement, et pour la première fois, à quel point les aires protégées contribuent à diminuer les effets des changements climatiques et ce qu'il faudrait faire pour qu'elles y contribuent encore plus. Au moment où nous nous engageons dans des négociations sans précédent au sujet du climat et de la biodiversité, il est impératif que les décideurs comprennent ces messages de façon nette et précise et qu'ils contribuent à l'élaboration de politiques fructueuses et à l'instauration de mécanismes de financement efficaces.
Imprint:
Gland : WWF International ; IUCN ; New York : UNDP ; WCS ; Washington DC : Nature Conservancy ; The World Bank, 2010
Notes:
Includes notes and bibliographic references. Available in separate English, Korean, Spanish and Turkish language versions. Additional printed summary available in English, French, and Spanish, with CD Rom.
Keywords:
Broad subject:
Call number:
Record updated: 2021/07/22