Climate 2020 : facing the future
Complete Title:
Climate 2020 : facing the future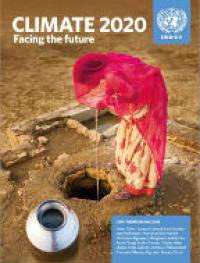 Organization(s):
Abstract:
Released at the opening of the Bonn Climate Change Conference on 1 June, Climate 2020 builds on two prior reports by UNA-UK. With articles from over 50 expert contributors, Climate 2020 considers the prospects for the UNFCCC meeting in Paris this year, including the potential for interaction between the proposed climate agreement and the Sustainable Development Goals. Together, the articles provide a source of ideas, practical actions, analysis and case studies on how to develop a climate framework that is equitable, achievable and able to deliver long-term benefits to all.
Imprint:
London : United Nations Association – UK, 2015
Call number:
Record updated: 2020/04/10