A strategy for Antarctic conservation
Complete Title:
A strategy for Antarctic conservation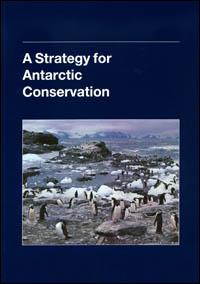 Organization(s):
ISBN:
978-2-8317-0009-0
2-8317-0009-4
Notes:
Includes bibliographic references. Accompanied by a Spanish translation of Chapter 4 "Este documento es la traducción oficial del Capítulo IV de Una Estrategia para la Conservación de la Antártida. Se encuentra a disposición de los participantes en la II Sesión de la XI Reunión Consultiva Especial del Tratado Antártico del 22 de Abril al 30 de Abril 1991. El documento oficial de la Estrategia completa se pondrá a disponibilidad más adelante, en el curso de 1991." 8p. French version is a draft presented to the 18th General Assembly in Perth 1990 (GA/18/90/19). No French translation of final version was produced.
Geographic keywords:
Broad subject:
Call number:
Record updated: 2022/05/24