Handbook of European freshwater fishes
Complete Title:
Handbook of European freshwater fishes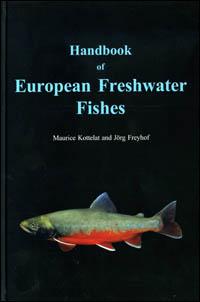 Abstract:
This reference work covering 546 native and 33 introduced species is a very important contribution on the biodiversity of freshwater fish species in Europe. Much of the information presented is drawn from original research conducted over 8 years in 24 European countries. This document includes: key to genera and species; diagnoses for all species; methods for identification; habitat, biology and ecology; native, extirpated and introduced distribution; conservation status, validated through IUCN procedures; up-to-date taxonomy and nomenclature, with modern methods and concepts; and more than 870 bibliographic references.
Imprint:
Cornol, CH : Publications Kottelat, 2007
Notes:
Includes bibliographic references, an index and a glossary
Geographic keywords:
Broad subject:
Call number:
Record updated: 2020/04/10