Guidelines on biofuels and invasive species
Complete Title:
Guidelines on biofuels and invasive species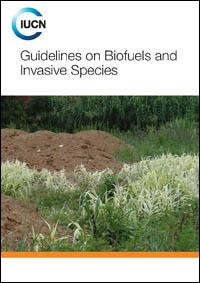 Organization(s):
Abstract:
The rapid development of biofuels to support greenhouse gas reductions, agricultural development and energy security has often occurred without adequate consideration of the threat of biological invasions. Some biofuel feedstocks and associated pests pose a serious threat of biological invasion, especially when grown beyond their native ranges or in modified settings. This situation puts rural livelihoods, economic profitability and the environment at risk, and threatens the sustainability of the biofuels sector as a whole. These guidelines outline step-by-step recommendations for interventions to minimise risks of biological invasions along the biofuels supply chain.
Notes:
Includes bibliographic references.
Keywords:
Broad subject:
Call number:
Record updated: 2020/04/10