Cambodia coastal situation analysis
Complete Title:
Cambodia coastal situation analysis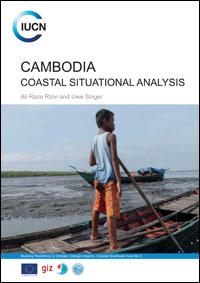 Abstract:
The purpose of the current report is to provide baseline information to the project staff and partners, to facilitate subsequent working steps, such as stakeholder consultations, climate risk and vulnerability assessments, and the prioritisation of adaptation options. The report has been compiled based on accessible secondary data. In depth stakeholders' consultations and firsthand data collection were not undertaken as part of the report preparation. It is thus a living document which will be updated throughout the project implementation phase.
Monographic Series:
Notes:
Includes bibliographic references
Geographic keywords:
Broad subject:
Call number:
Record updated: 2021/04/30