Pangani basin : a situation analysis
Complete Title:
Pangani basin : a situation analysis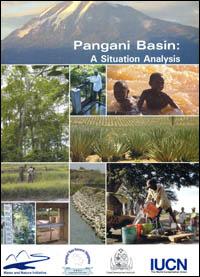 Abstract:
The Pangani River Basin covers an area of about 43,650 km2, mostly in Tanzania with approximately 5% in Kenya. The Basin contains a wide array of resources of which water and arable land are arguably the most important to its 3.7 million Tanzanian inhabitants. There is a diversity of interests in the Basin, and these are able to wield various degrees of power as they seek to lay claim to its resources. These differences in power underlie the many conflicts that characterize natural resource exploitation within the Basin. This situation analysis describes the current status of the basin's resources, its users and their many challenges.
Imprint:
Nairobi : IUCN EARO, 2003
ISBN:
978-2-8317-0760-0
2-8317-0760-9
Notes:
Includes bibliographic references
Geographic keywords:
Broad subject:
Call number:
Record updated: 2020/09/18