Geoheritage in Europe and its conservation
Complete Title:
Geoheritage in Europe and its conservation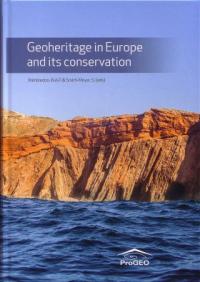 Abstract:
For the first time a comprehensive overview of geo-conservation in Europe has been presented in a book. Geoheritage in Europe and its Conservation includes specific contributions from 37 countries focussing on legislation and geoconservation practices. The only record of the history of our planet lies in the rocks beneath our feet: rocks and the landscape are the memory of the Earth. Here, and only here, is it possible to trace the processes, changes and upheavals which have formed our planet over thousands of millions of years: the more recent part of this record, of course, includes the evolution of life, including Man. The record preserved in the rocks and landscape is unique, and much of it is surprisingly fragile. Today it is threatened more than ever. What is lost can never be recovered, and therefore there is an urgent need to understand and protect what remains of this our common heritage.
Call number:
Record updated: 2020/04/10